THE SHIFT LEVER DOESN'T WORK WITH ROTTWEILER PERFORMANCE TRANSAVER – KTM 790/890 Adventure and Norden 901
790/890 Adjustable shift lever and brake pedal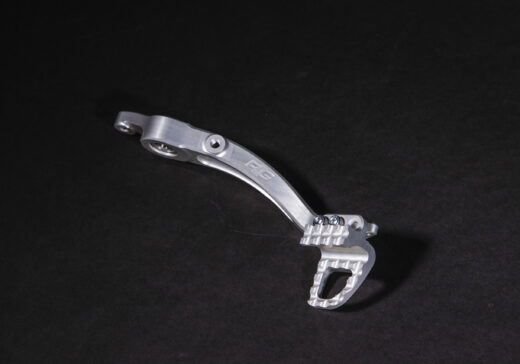 Brake pedal with stepped toe tip
The feature of the stepped tip provides better control when standing up as well as comfortable foot placement when sitting down. Adjustable stepped (raised) brake pedal tip can be easily moved forward or backward for proper control and ergonomics. CNC milled brake pedal from a heavy-duty aluminum alloy 6082 is more durable than the OEM that many riders bent or break during first lay down.
Adjustable shift lever in 10 seconds
Our unique design for adjusting the height position of the shift lever allows you to change the height in a few seconds and without any tool. The feature of eccentric bolt brings the option of easy lever setting for sitting or standing rider's positions or simply when using different riding boots.
Same as the brake pedal the shift lever is also CNC milled from aluminum alloy 6082. This material provides durability, lightness, and flexibility.
The Shift lever doesn't work with Rottweiler Performance – 790/ 890/ 901 Adventure transaver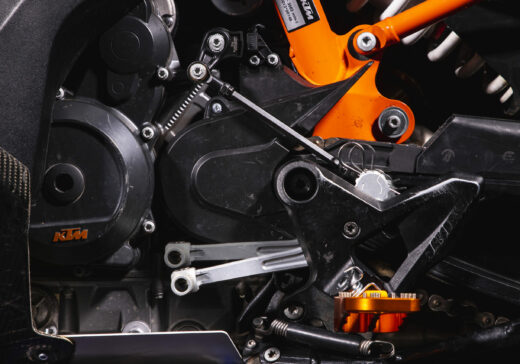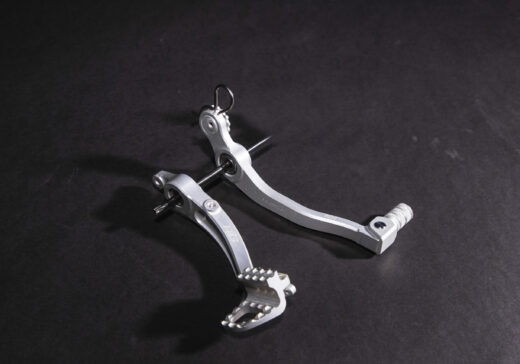 Precise and simple fit
The milled pedal and lever have the same threaded holes as the OEM parts. The sealed bearings are applied and pressed during manufacturing. R/G makes installation super-easy for you. The bolts and springs from your KTM bike will be reused in the same location and function.
How do the KTM 790/890 adjustable levers work?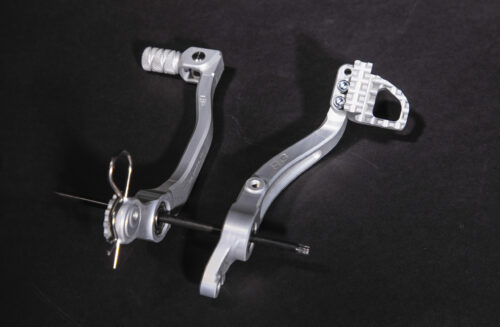 1 Set of adjustable shift lever & brake pedal
The sealed bearings are applied and pressed during manufacturing
Fits on KTM 790/890 Adventure,

 

KTM 790/890 Adventure R,

 

KTM 790/890 Adventure R Rally
How to install the adjustable levers on your KTM 790/890 Adventure
The installation video is coming…
KTM 790/890 Adventure Adjustable levers gallery
How to order set of KTM 790/890 adjustable levers
Click the order button
Fill in your delivery address and production year of your bike
You can choose credit card or PayPal payment
We ship usually within  three working days
We ship all over the world with tracking number
100% money back guarantee