RADICALLY DIFFERENT
KTM 790/890 ADVENTURE
NARROW. LITE. RALLY STYLE.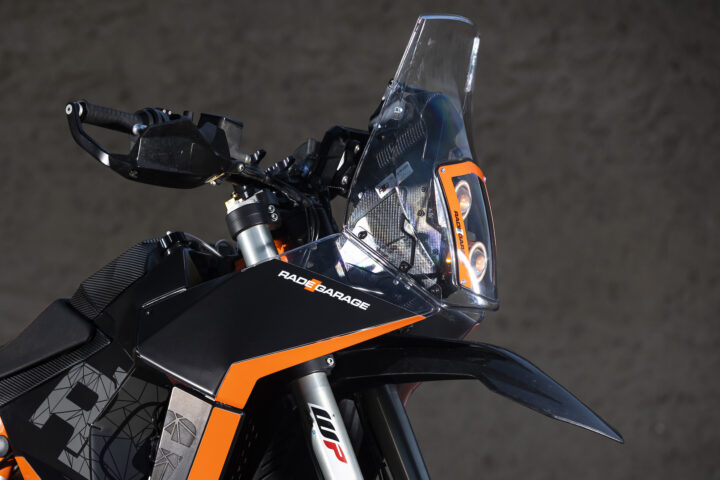 Faring kit
To give the KTM 790/890 Adventure the rally look it deserves, we designed our new R/G KTM 790/890 fairing kit.
Carbon tower reduced the weight and provides more space for variety of navigation equipment.
Road legal LED headlights are stronger than OEM headlights.
Rally front tanks kit
Two rally style and more narrow tanks replacing the wider original tank. Total fuel capacity is 17 liter (4.5 gal) combined in both sides. The center of gravity was pushed further down plus reducing the width by 12cm (5 inch) improves handling of your motorcycle.
The rally tanks kit comes with practical storage box and with integrated crash protection.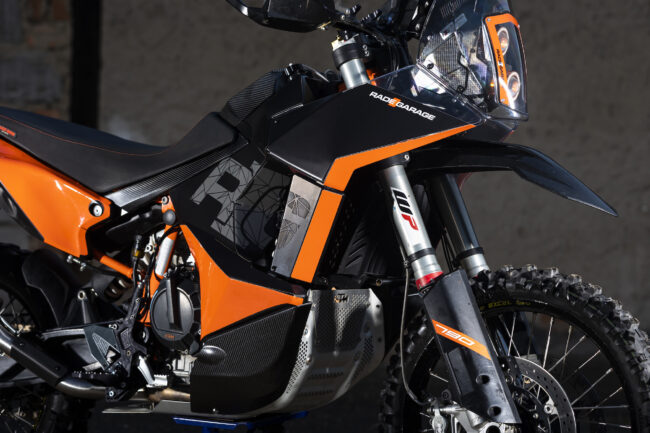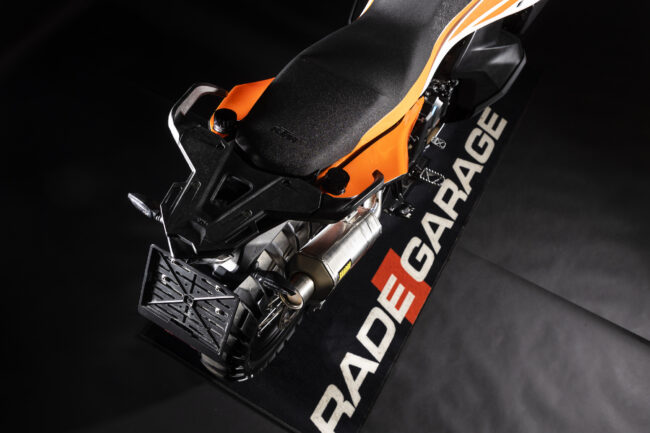 Auxiliary rear tanks kit (water optional)
The auxiliary tanks are the same size as the original panels, to keep the bike narrow and lite looking. The capacity is 2,5 + 2,5 liters.
You can choose from a few configurations such as fuel-fuel, fuel-water etc. based on the type of adventure you prefer.
790/890 Adjustable shift lever & brake pedal
Our unique design of the shift lever for adjusting the height position of the shift lever allows you to change the height in a few seconds and without any tool. 
The brake pedal feature of the stepped tip provides better control when standing up as well as comfortable foot placement when sitting down.